Regular price
$299.00 USD
Regular price
$999.00 USD
Sale price
$299.00 USD
Unit price
per
Sale
Sold out
100% of DNA | Avg. Coverage 30X*

Empower yourself with the only DNA Test worldwide that analyzes 100% of your DNA. Other DNA Tests only give you limited information based on a fraction of your DNA.

Guaranteed Coverage avg. 30X*

*Dante Genomics will provide over 96 gigabytes of sequencing data, equivalent to a 30X Whole Genome Sequencing (WGS) in human samples, with a physiological bacterial contamination at levels ranging from 1% to 2% of the total DNA.
+125 Personalized Genetic Reports

Start making conscious health decisions and take a proactive approach to your health. Our Personalized Genetic Reports give you insights into your genetic predispositions to over 100 common diseases, and Well-being (Nutrition & Scientific Fitness Report)
Access to Your Full Genomic Data

Get access to your full genomic data, and learn more as science progresses. Our Whole Genome Sequencing Test is the best lifetime investment.
Easy Browsing Genome

Browsing your genome has never been so easy: Dante Labs gives you access to the most powerful tools to explore your Full Genome. Examine any gene of interest, access the Reports you are interested in, and download your genomic data.
Unparalleled Precision and Accuracy

Our Whole Genome Sequencing Test offers unparalleled precision and accuracy for unbiased exploration of the human genome. 
Learn More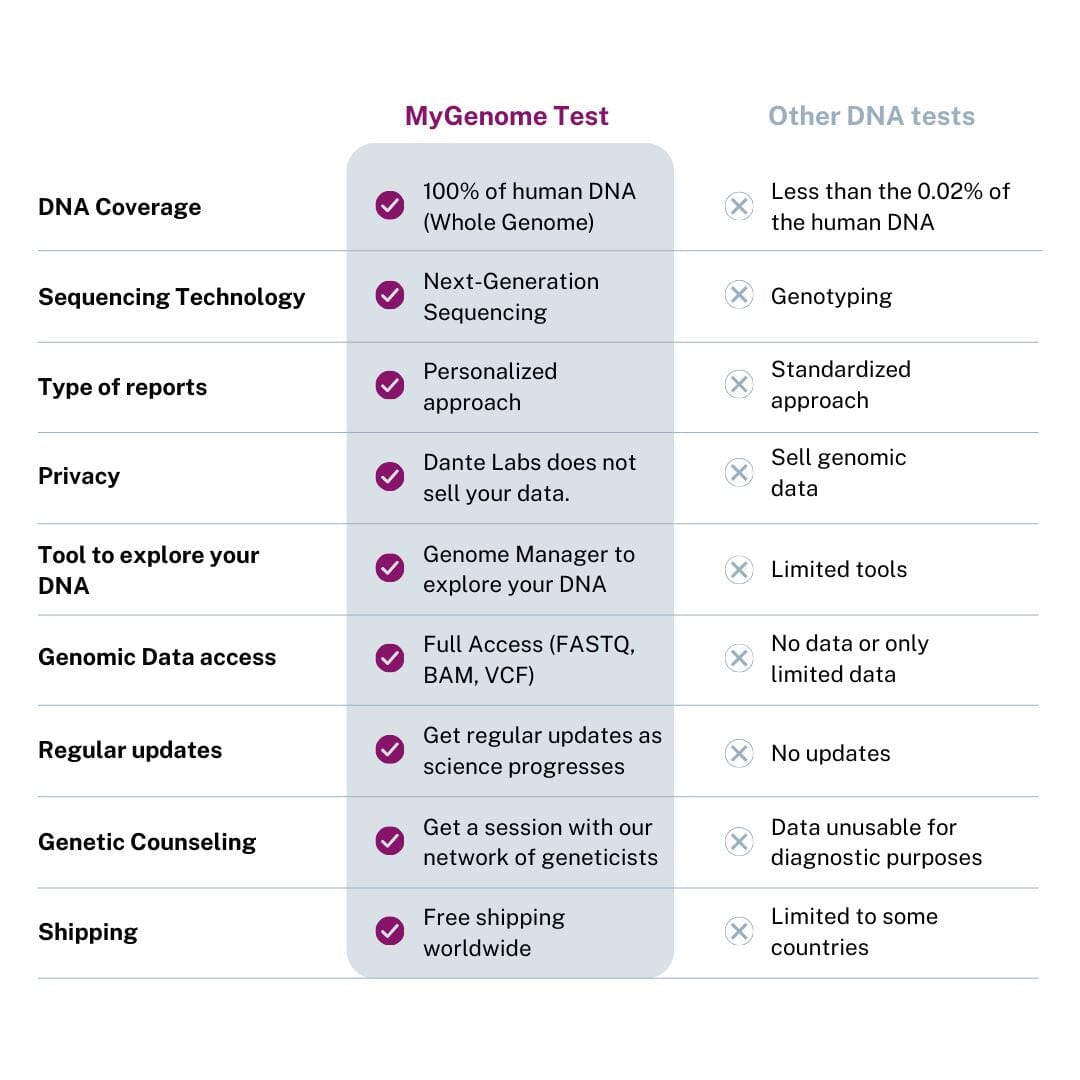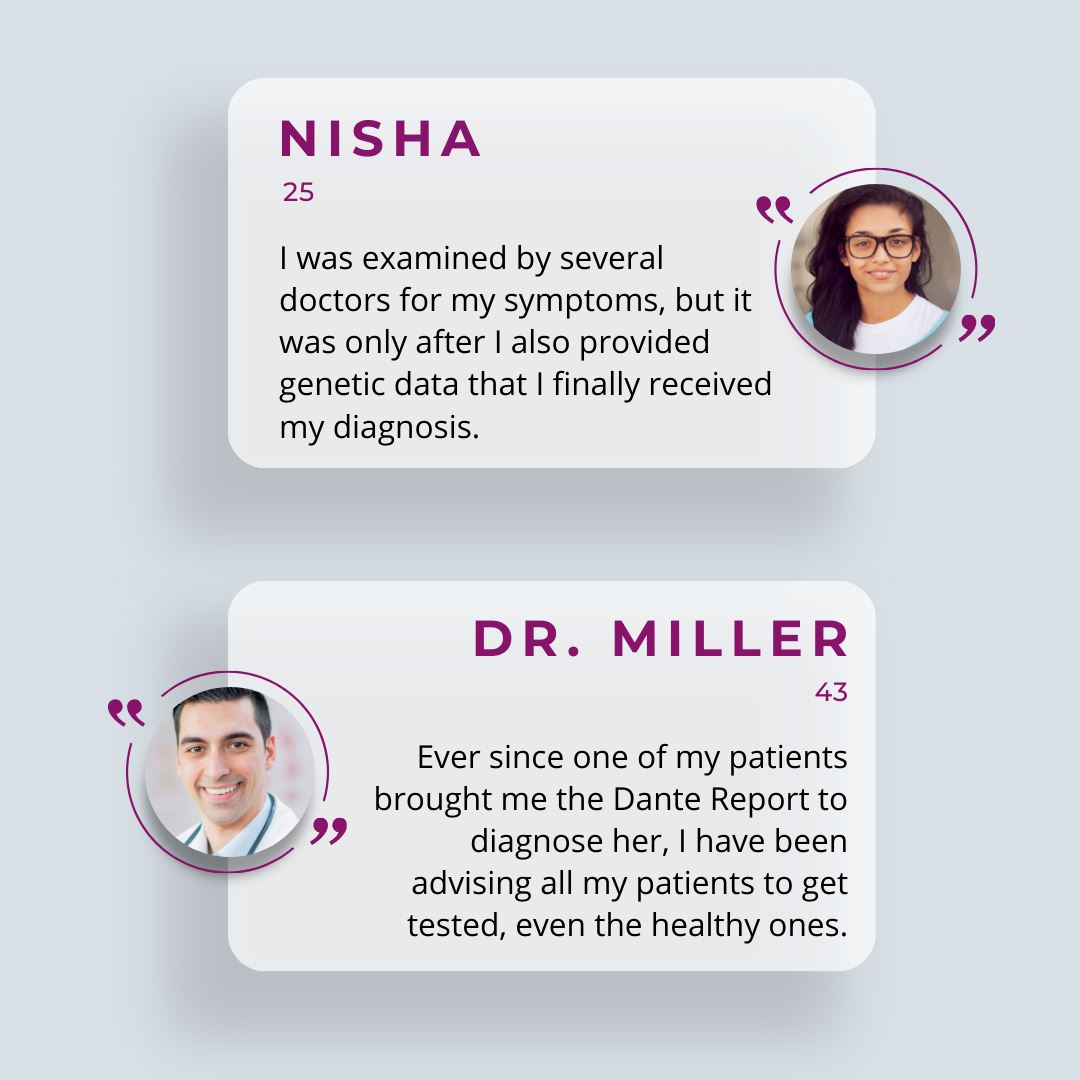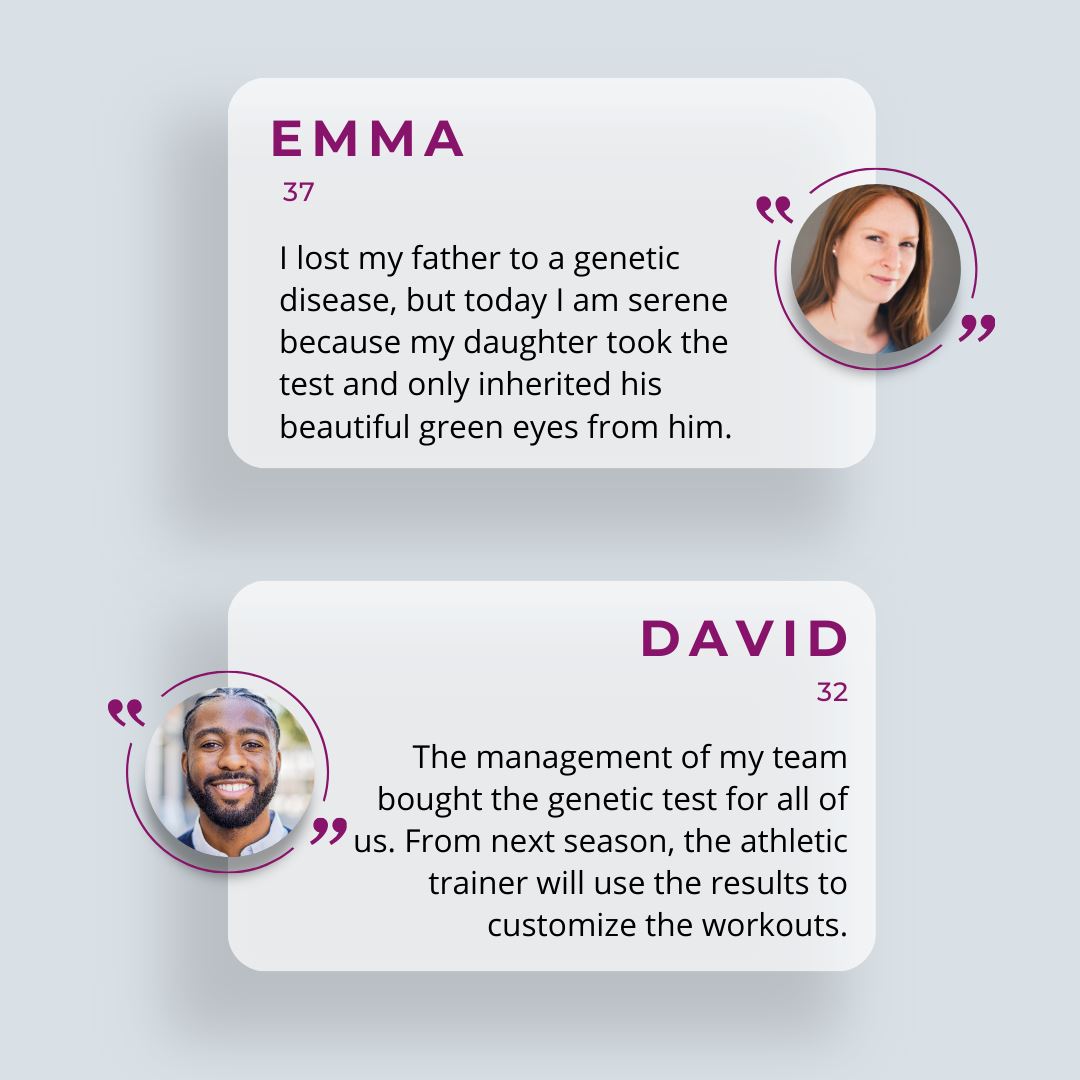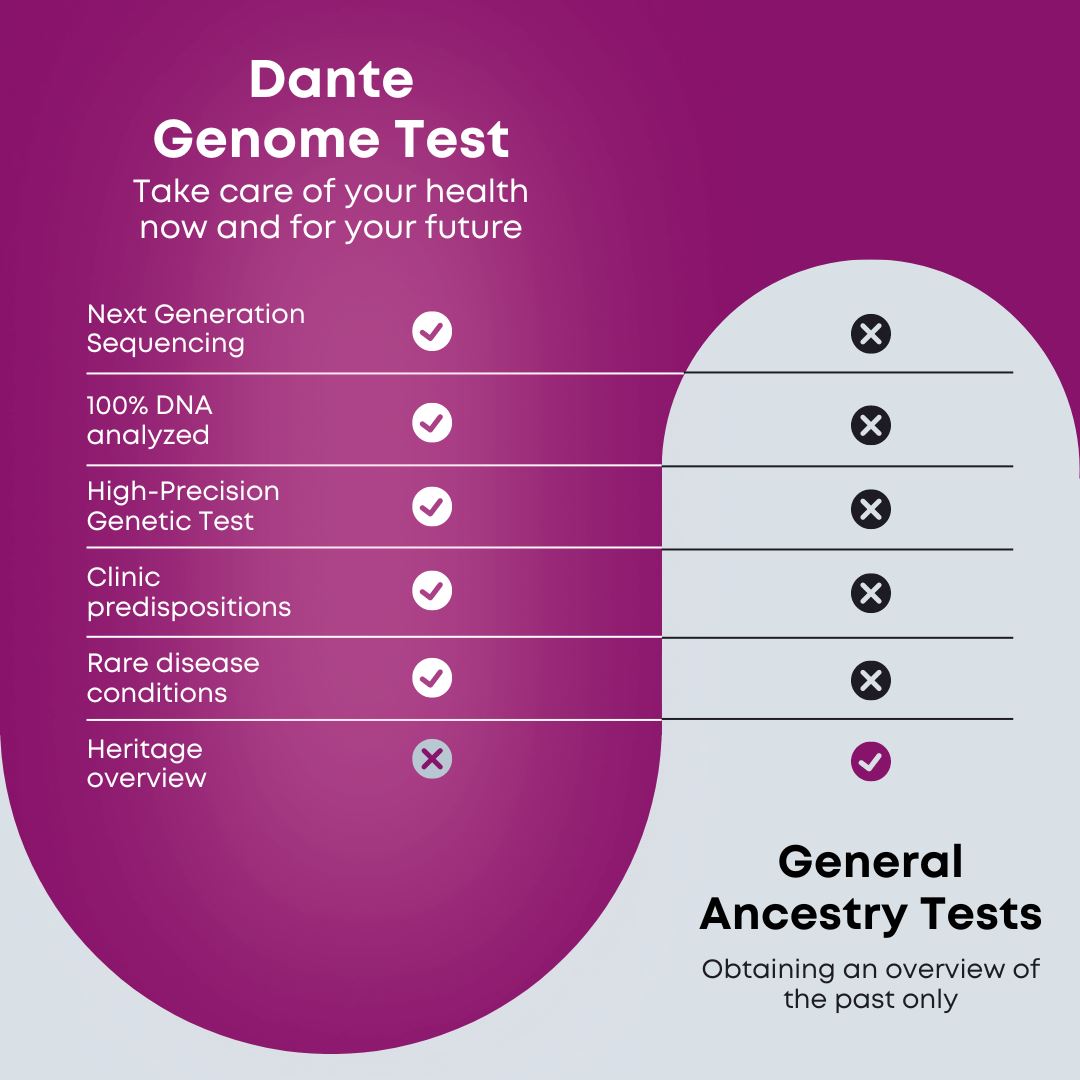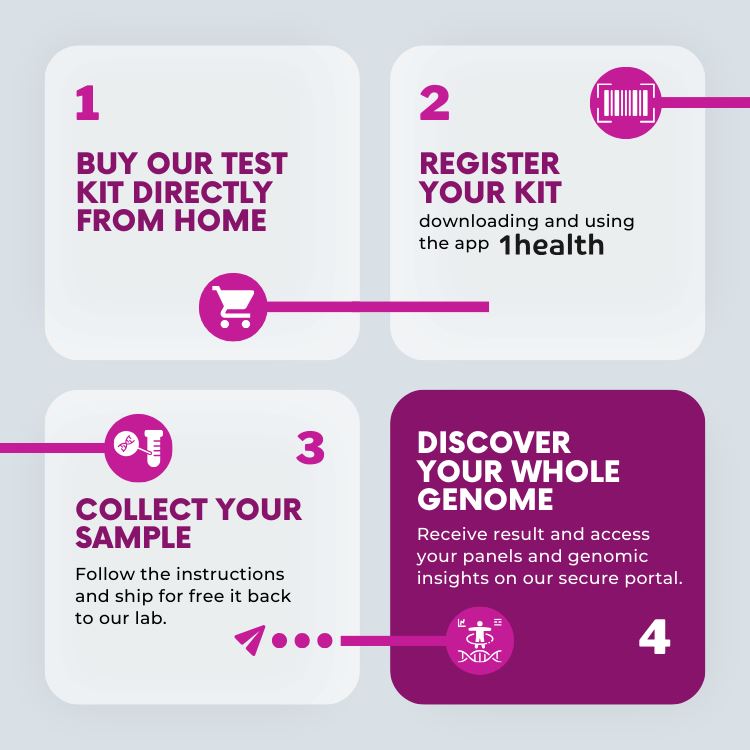 100% DNA Analysis

Genetic analysis based on Whole Genome Sequencing, the next generation method for analyzing the entire genome.
Gain now, store and use your genetic data for a lifetime.

Learn more

All Panels Package

More than 125 reports explaining your genetic predispositions in the main areas of health, in a fresh and simple way.
Plenty of keys to understanding your genetic traits.

Learn more
Request Your Test

Fast and safe delivery. Important: please answer the questionnaire for the independent physician who will review your order.

Fast Activation

Login or create an account on Genome Manager and enter your Kit ID (you will find it on the box and tube).

Painless Sampling

Contains an innovative at home collection kit. Send your sample back the same day you took it.

Digital Results

You'll receive your results in a few weeks, available as a report within our digital portal. The results are easy to read, you can even share them with your doctor.
We protect your Data to protect your trust in Health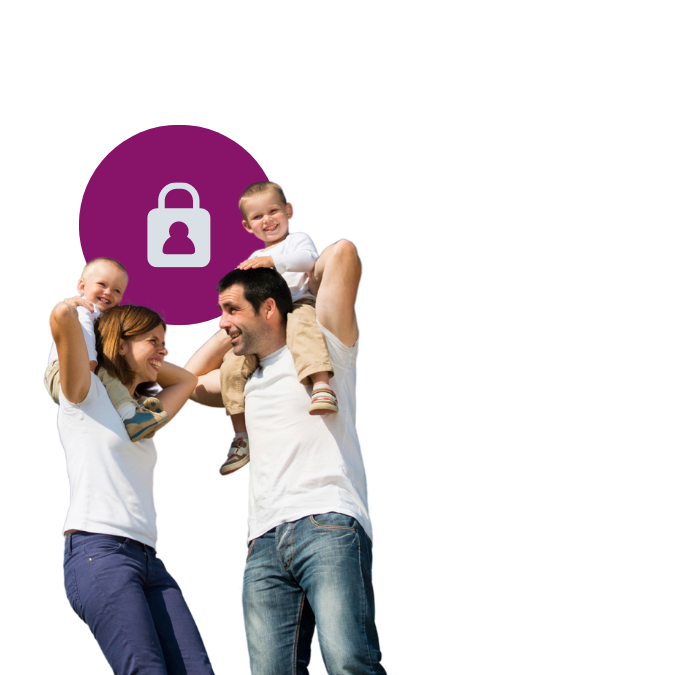 Data is only yours

We strictly perform all our activity within the EU and the US. Other Whole Genome Sequencing companies send your samples to China.

We do not sell your data to anyone. Your data is only yours.
General Data Protection Regulation

We are fully compliant with the General Data Protection Regulation (GDPR)
Amazon Web Services

We built a Cloud Database Infrastructure on Amazon Web Services (AWS) to guarantee you the highest level of security.
Cancellation

If you do not want us to keep your data (personal and genomic), we will delete your data. It is enough to request a personal data cancellation any time.
| | | Dante Whole Genome Sequencing Test | | Other DNA tests |
| --- | --- | --- | --- | --- |
| DNA Coverage | | 100% of human DNA (Whole Genome) | | Less than the 0.02% of the human DNA |
| Sequencing Technology | | Next-Generation Sequencing | | Genotyping |
| Type of reports | | Personalized approach | | Standardized approach |
| Privacy | | Dante Labs does not sell your data | | Sell genomic data |
| Tool to explore your DNA | | Genome Manager to explore your DNA | | Limited tools |
| Genomic Data access | | Full Access (FASTQ, BAM, VCF) | | No data or only limited data |
| Regular updates | | Get regular updates as science progresses | | No updates |
| Genetic Counseling | | Get a session with our network of geneticists | | Data unusable for diagnostic purposes |
| Shipping | | Free shipping worldwide | | Limited to some countries |
Doctor Ordered Medical Genomic Test
Once you order, an independent physician will review your order and approve the test, if appropriate. The physician test review is managed by an independent physician group, that will review your order. There is no extra charge for this service.
Simple Blood Sample Collection
FDA approved blood sample collection device.
Clinical grade, simple at-home sample collection for the best quality in sequencing.
First at-home blood-based sample collection for whole genome sequencing.
Painless, quick at home sample collection. User friendly device with FDA approval.
Meet our Customers
We sincerely thank them for their commitment to raising awareness of the vital role of genetics in people's health. Their valuable support has been instrumental in promoting the simplicity of our test and the quality of the results.
Holiday Bundle: Dante Genome + All Panels Package
Regular price
$299.00 USD
Regular price
$999.00 USD
Sale price
$299.00 USD
Unit price
per
Sale
Sold out
Share
Learn More