Regular price
Sale price
$29.00 USD
Unit price
per
Sale
Sold out
Based on Whole Genome Sequencing

Clinically relevant actionable insights

Practical suggestions about lifestyle

Overview on health predispositions

+25 conditions analyzed
The Wellness Panel is a useful tool for understanding a wide range of variables that influence people's daily balance with their body, and their relationships and reactions to the surrounding environment.
With this panel it is possible to check predisposition to conditions related to health, stress management, aesthetic traits, addiction resistance and more.
Learn More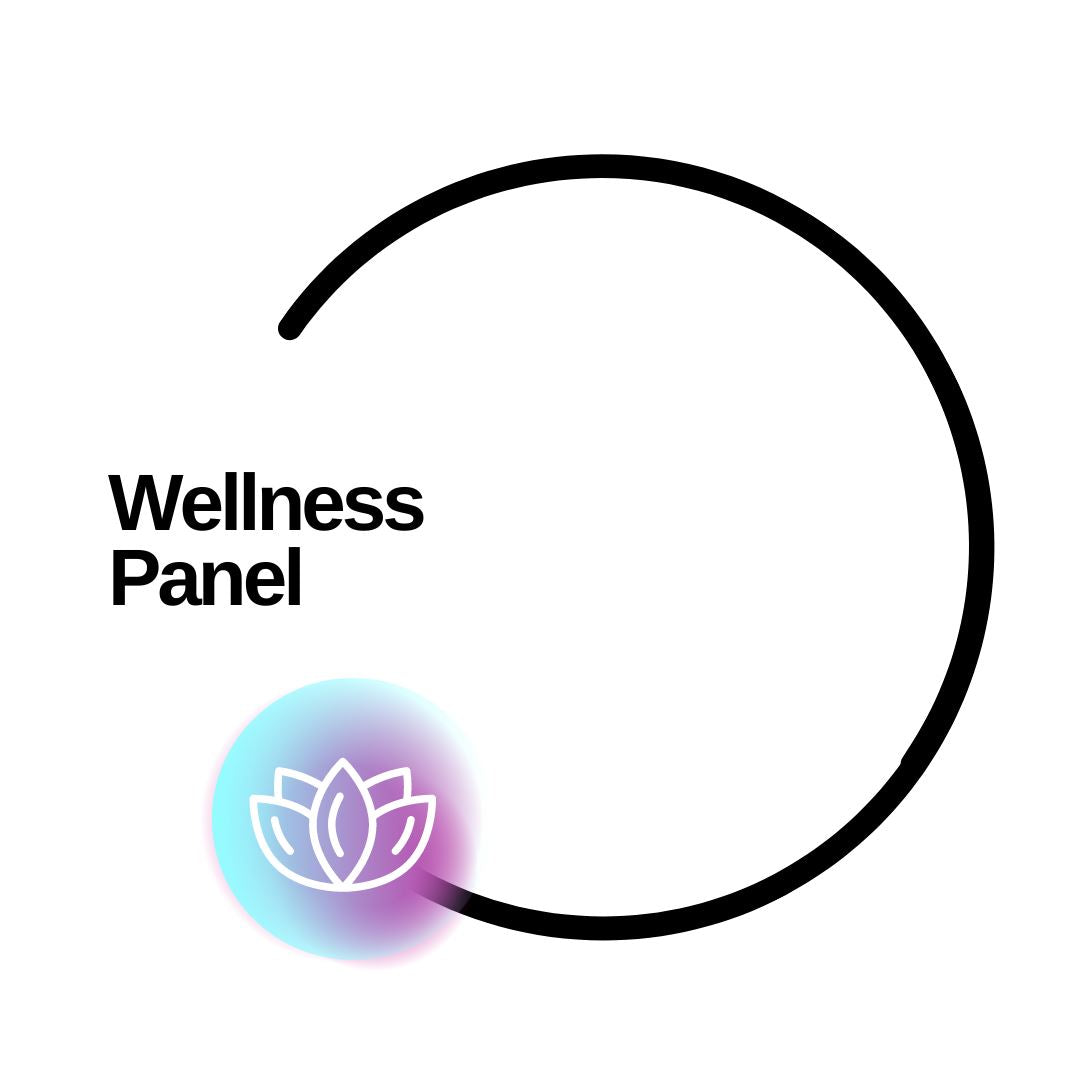 What You Get
Daily life Wellness

Main skin, bones and other body parts conditions could be the cause of the consequence of an unhealthy lifestyle or the un-attention to some factors that could affect one's body more than usual. Predisposition to hypertension, panic disorders and more are included in the study.

Un/Healthy Habits

Addiction to substances such as caffeine, alcohol and smoking may have genetic roots. The likelihood of developing these addictions may also be influenced by the reaction to stress and how one copes with it, this is another condition that could be detected by genetic analysis.

Mental Wellness

Some unusual bodily reactions may be misunderstood as embarrassment, while they may have different causes. Sneezing, nervous behaviors, and headaches could be caused by genetic variations leading to misophonia, restless leg syndrome, and other conditions.

Sleep Wellness

Sleep, morning attitude and many other night-related behaviors can be studied through genetic analysis. The chronotype, the predisposition to feel more energetic at a certain time of day or night, or the effect of caffeine on sleep can also be a genetically generated phenotype.
Genomic Consultation Service
Would you like to speak with a genetic specialist? Book an individual session.

Our extensive network of geneticists will provide you with specialized genetic counseling on the topics that are most relevant for you such as diet and nutrition, fitness, injuries and many more.
Additional reports
Check out the full range of our additional reports, available upon completion of the Genome Test.