Whole GenomeZ - Whole Genome Sequencing for Advanced Diagnostics (130X + 30X +mtDNA)
Whole GenomeZ is a Next Generation Sequencing (NGS) Whole Genome Sequencing with 130X coverage to the Whole Exome and 30X coverage to the rest of the Genome. The Whole GenomeZ is a smart test, as broad as the WGS and as accurate as the WES. International patent pending.
What you get
Report on 100+ common diseases, common hereditary cancers, 30+ wellness and longevity traits
Customized Report on a disease or condition of your choice (ex. Epilepsy, Ehler Danlos, Mitochondrial Diseases)
Insights on how your DNA influences your reaction to 150+ drugs, including dosage and adverse reactions
Having your full genome sequenced means:
- 130X Coverage for the Whole Exome
- 30X Coverage for the non-coding regions of the DNA
- Expanded with analysis of your Mitochondrial DNA (mtDNA)
- Next Generation Sequencing (NGS)
- Non invasive, FDA approved saliva collection method
- 10 - 12 weeks to receive accurate test results via email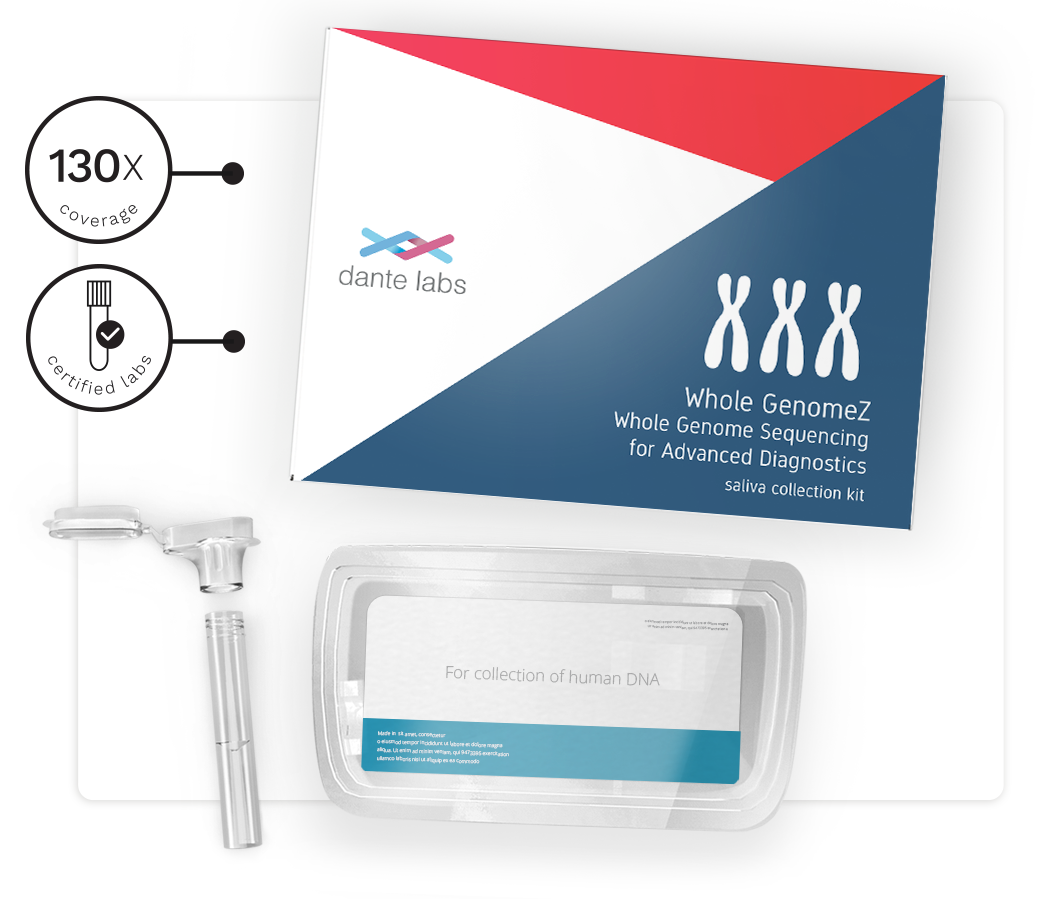 How it works
Purchase Your Kit Online
Your kit will arrive in 2-3 Business days.
Collect and Register
Follow the kit instructions to spit in the tube - all from home. Register your kit on our website and then mail the saliva sample tube back to us.
Learn your results online
In about 8-10 weeks, we will send you an email to let you know that your results are ready.