My Full DNA: Whole Genome Sequencing Test
Next Generation Sequencing (NGS) 30X Whole Genome Sequencing Test. Analyze your full DNA and own the data as an asset for life.
To get a free Customized Report on a disease or a gene panel, please fill out this form after receiving your saliva collection kit
#1 Recommended DNA Sequencing Company on dnaTestingChoice.com
What you get
Customized Reports
Customized Reports on a disease or condition of your choice (ex. Epilepsy, Cardiovascular Diseases, Ehler Danlos)
Genome Explorer
A simple tool to explore all the variants in your DNA
Full Raw Data
FASTQ, BAM, VCF files available for download free of charge (VCF files include SNPs, INDELs, CNV and SV)
Having your full genome sequenced means:
- Average 30X coverage
- Next Generation Sequencing
- Expanded with analysis of your Mitochondrial DNA (mtDNA)
- 99,7% SNP precision and sensitivity
- Non-invasive, FDA approved saliva collection method
- VCF, BAM and FASTQ files available for download, free of charge
- 10 - 12 weeks to receive accurate test results via email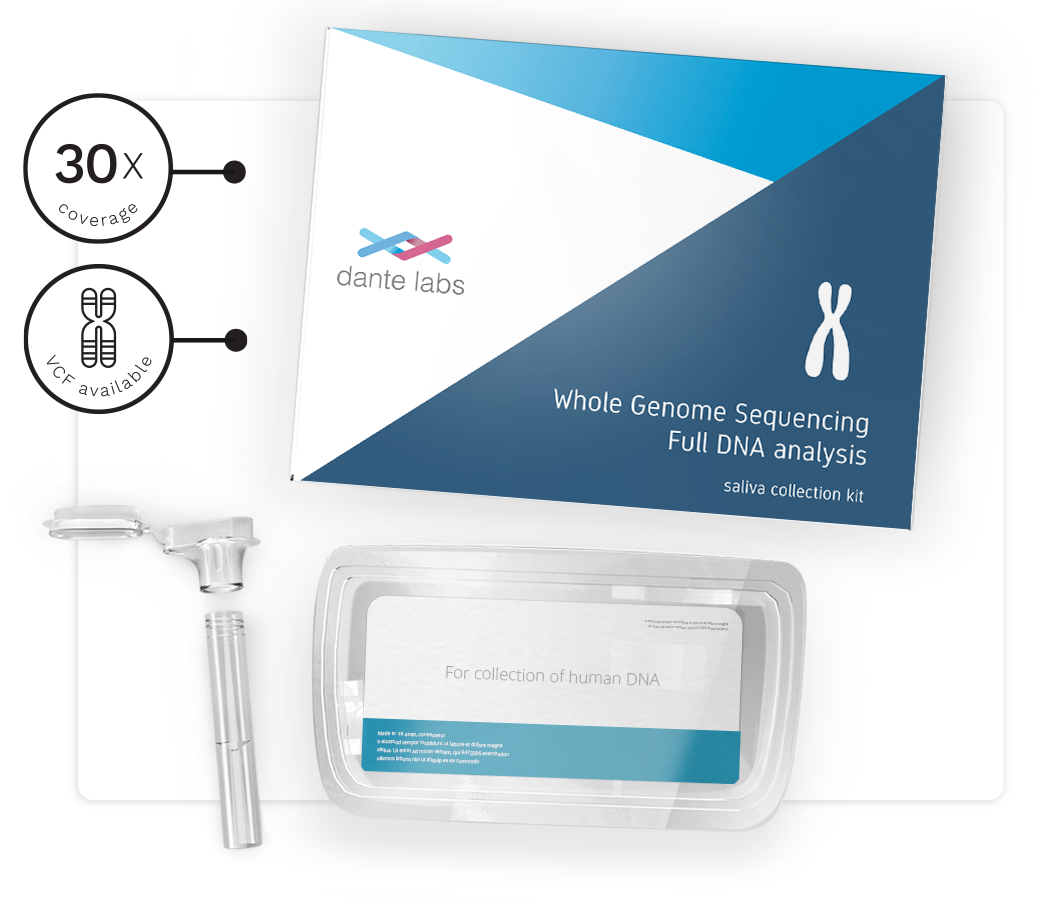 How it works
Purchase Your Kit Online
Your kit will arrive in 2-3 Business days.
Collect and Register
Follow the kit instructions to spit in the tube - all from home. Register your kit on our website and then mail the saliva sample tube back to us.
Learn your results online
In about 8-10 weeks, we will send you an email to let you know that your results are ready.