Regular price
Sale price
$29.00 USD
Unit price
per
Sale
Sold out
This product is only meant for customers who already purchased a MyGenome Test
Genetic predisposition can increase the risk of numerous pathological conditions such as cancer and cardiovascular disease. Knowing your own genetic risk contributes to prevention, as it allows you to intervene on the so-called ""actionable"" genes by implementing strategies for monitoring your health.
The ACMG panel is indicated for those who want to know their genetic risk for the pathologies investigated by the test. Those with a positive family history of cardiovascular disease or some forms of cancer, in fact, will benefit from knowing their level of risk, in order to prevent the onset of potentially severe conditions.
The analysis takes into consideration the mutation of germline DNA, it investigates SNP and Indel mutations up to 150 bp.
Available in less than 24 hours

Based on Whole Genome Sequencing

More than 70 genes analyzed

Investigates SNP and Indel mutations up to 150 bp
List of main conditions:
Cardiomyopathy

Familial Hypertrophic

Wilms Tumor

Lynch Syndrome
Learn More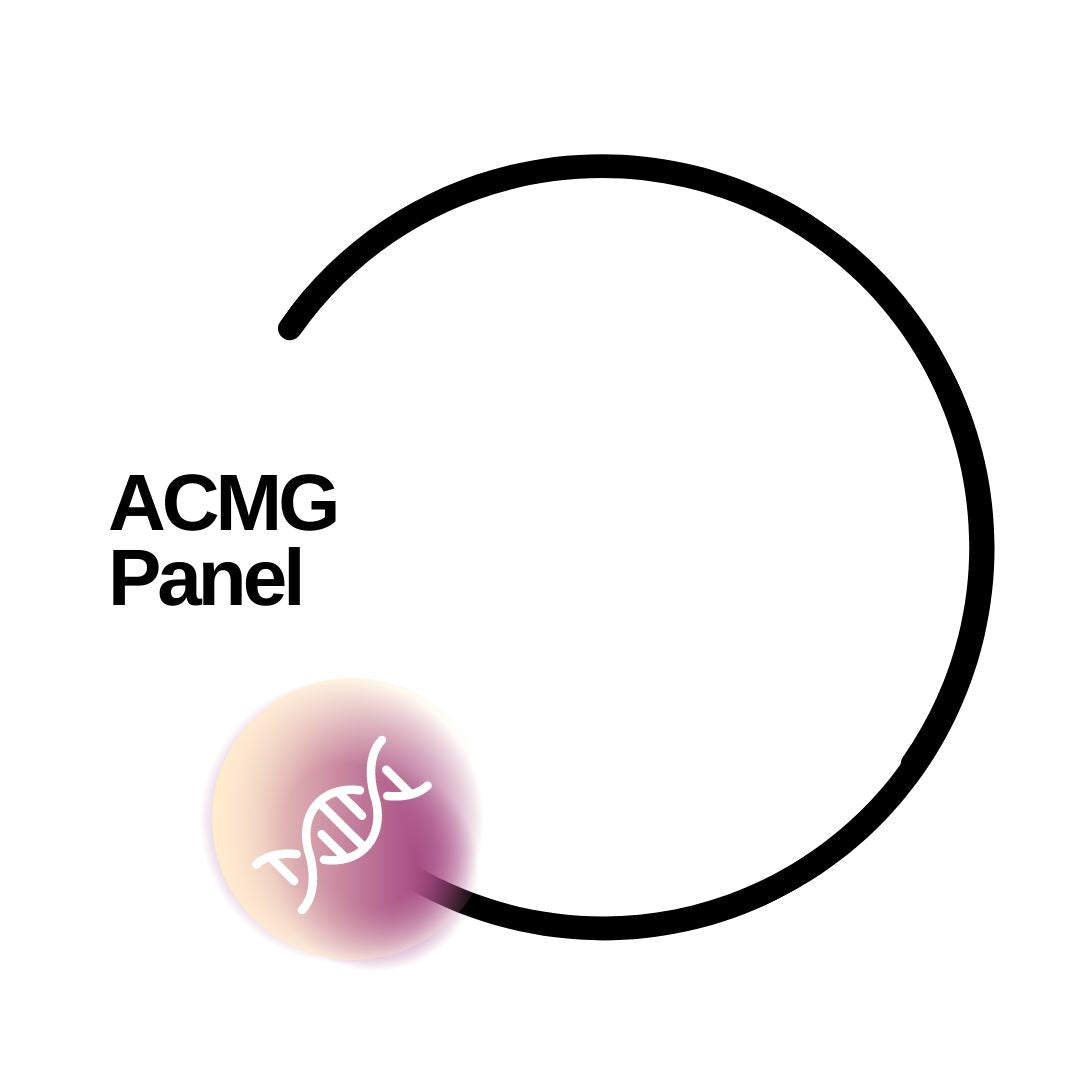 This product is only meant for customers who already purchased a MyGenome Test