Regular price
Sale price
$29.00 USD
Unit price
per
Sale
Sold out
This product is only meant for customers who already purchased a MyGenome Test
The gene mutations underlying this condition cause an abnormal intratissue deposition of altered proteins, which tend to form insoluble aggregates. These deposits mainly affect the cerebral and cardiac compartments, causing serious organ malfunctions.
This test is indicated for those with clinical suspicion of Amyloidogenic transthyretin amyloidosis or with a positive family history of the disease, to confirm the diagnosis or to know the personal genetic and transmission risk.
The analysis takes into consideration the mutation of germline DNA, it investigates SNP and Indel mutations up to 150 bp.
Available in less than 24 hours

Based on Whole Genome Sequencing

More than 4 genes analyzed

Investigates SNP and Indel mutations up to 150 bp
List of main conditions:
Hypertrophic Cardiomyopathy

Amyloidosis, Hereditary, Transthyretin-Related
See more about the product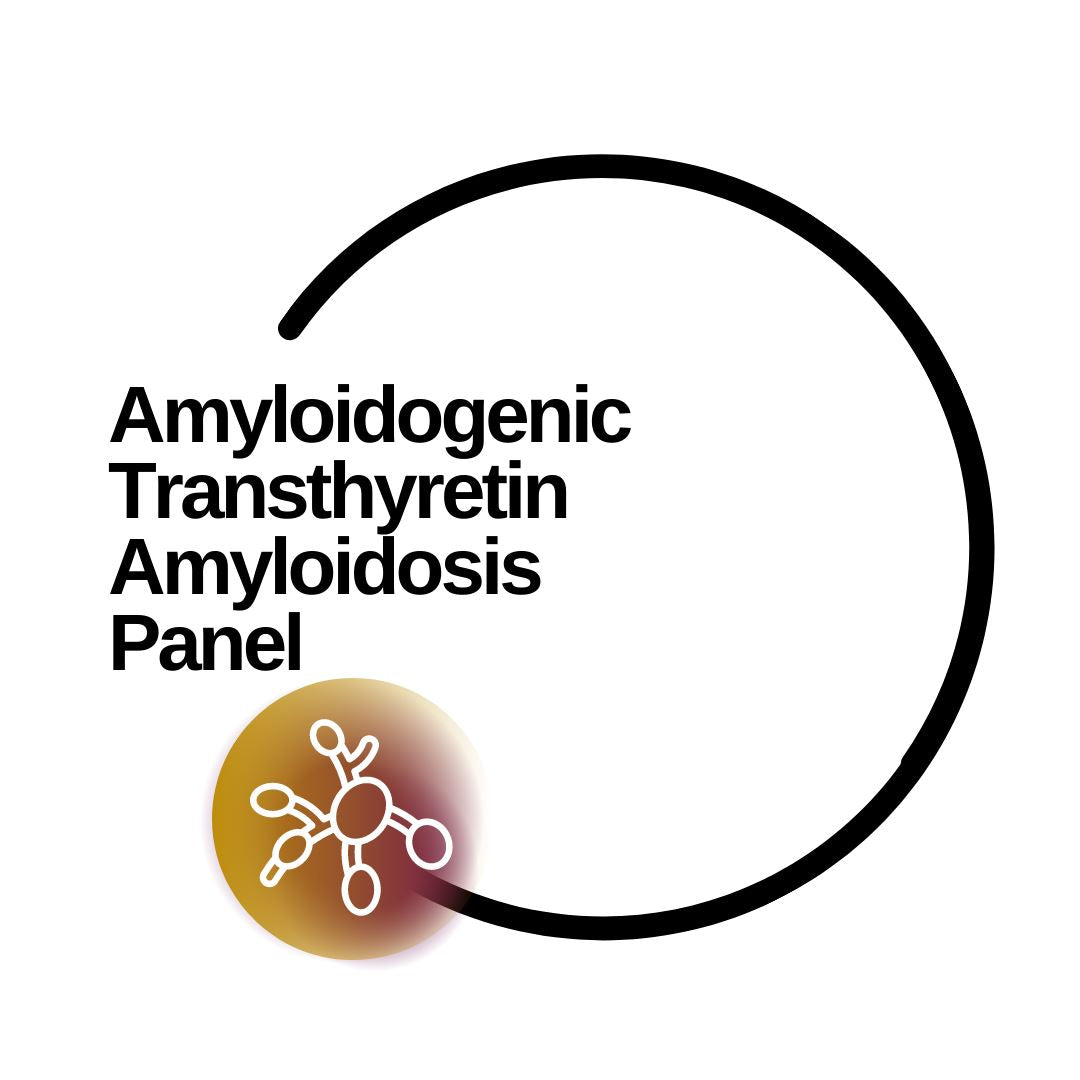 This product is only meant for customers who already purchased a MyGenome Test