Regular price
Sale price
$29.00 USD
Unit price
per
Sale
Sold out
This product is only meant for customers who already purchased a MyGenome Test
Genetic predisposition can increase the risk of the onset of aneurysms, abnormal dilations of the arterial walls, which can cause their rupture. There are, for example, familial forms of aortic aneurysm and dissection, which tend to recur within the same family and which therefore predispose its members. Similarly, one's personal risk of suffering this type of pathological condition can derive from the presence of broader syndromes which, among the various possible pathological manifestations, can also lead to greater fragility of the vascular walls (e.g. Marfan Syndrome).
This panel is particularly suitable for subjects with predisposing syndromes that strongly increase the risk of aneurysm or who have other risk factors. It is also useful for those who have first-degree relatives who have already suffered this type of pathological manifestation.
The analysis takes into consideration the mutation of germline DNA, it investigates SNP and Indel mutations up to 150 bp.
Available in less than 24 hours

Based on Whole Genome Sequencing

More than 160 genes analyzed

Investigates SNP and Indel mutations up to 150 bp
List of main conditions:
Ehlers-Danlos Syndrome

Marfan Syndrome

Pseudoxanthoma Elasticum-Like Disorder

Aortic Aneurysm, Familial Thoracic
See more about the product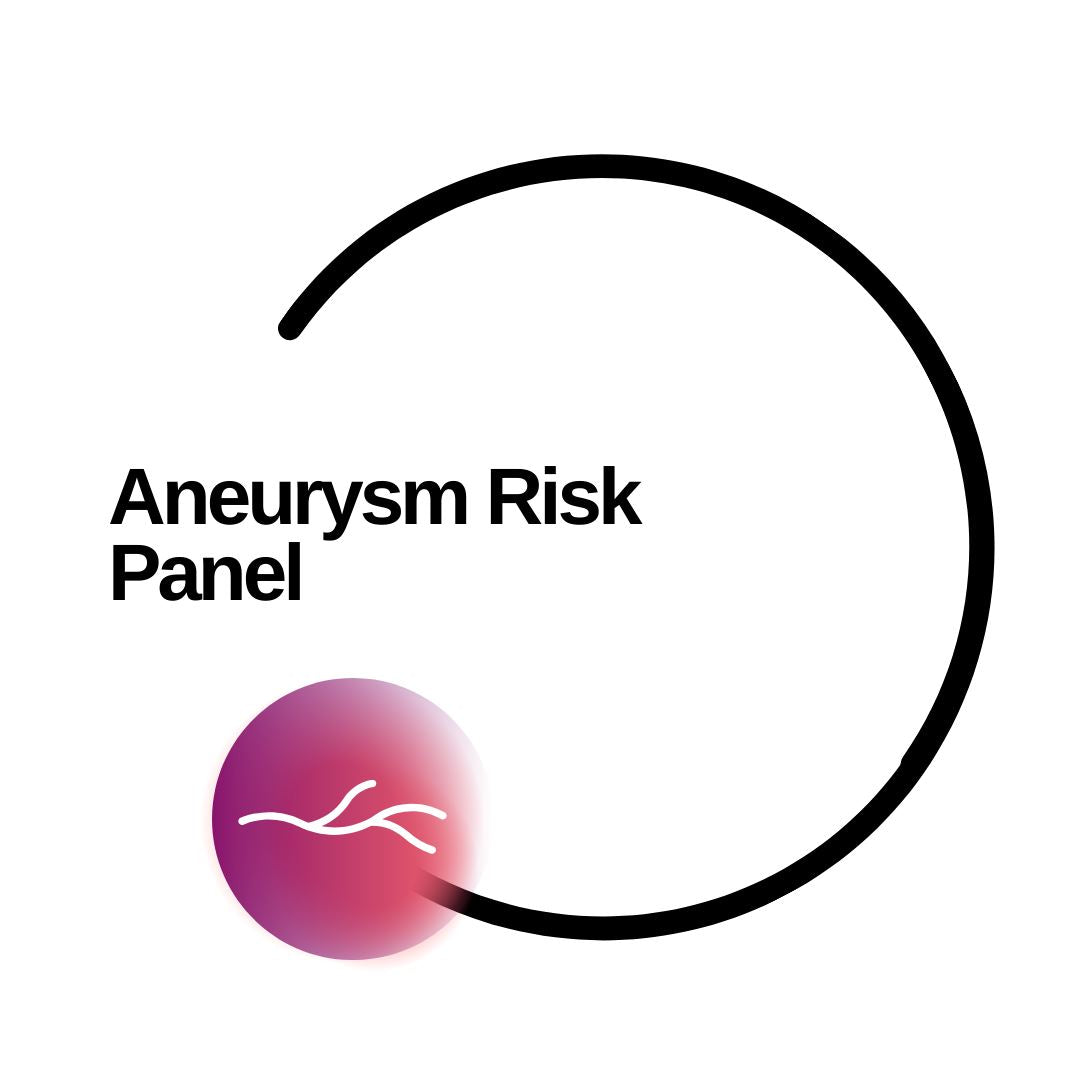 This product is only meant for customers who already purchased a MyGenome Test