Regular price
Sale price
$29.00 USD
Unit price
per
Sale
Sold out
This product is only meant for customers who already purchased a MyGenome Test
Inflammation is a complex phenomenon that the body puts in place to defend itself from the attack of pathogens or other potentially harmful factors. However, when inflammation is unleashed without an apparent cause, causing tissue damage, it becomes a pathological phenomenon. Also in this case genetic predisposition plays important roles in making a subject predisposed to the development of this type of condition. At the basis of autoinflammatory diseases there may be gene mutations that increase the secretion of molecules (such as cytokines) with a pro-inflammatory action. Affected individuals often experience fever and other tissue-specific phenomena.
This panel is particularly suitable for subjects with signs and symptoms of autoinflammatory phenomena or for those who, due to familiarity, have an increased risk of incurring conditions of this type.
The analysis takes into consideration the mutation of germline DNA, it investigates SNP and Indel mutations up to 150 bp.
Available in less than 24 hours

Based on Whole Genome Sequencing

More than 13 genes analyzed

Investigates SNP and Indel mutations up to 150 bp
List of main conditions:
Familial Mediterranean Fever

Familial Cold Autoinflammatory Syndrome

Blau syndrome
See more about the product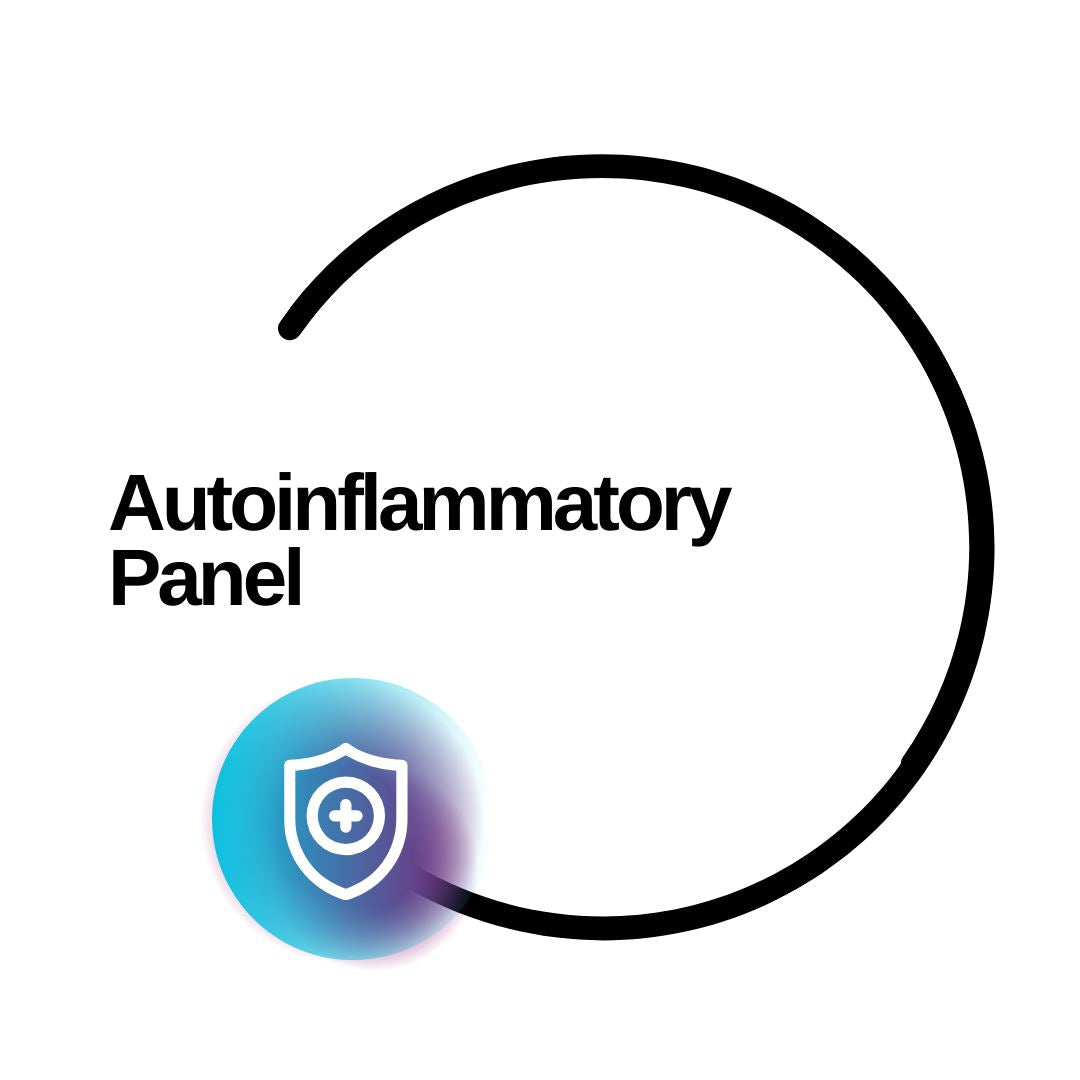 This product is only meant for customers who already purchased a MyGenome Test