Regular price
Sale price
$29.00 USD
Unit price
per
Sale
Sold out
This product is only meant for customers who already purchased a MyGenome Test
Bardet Biedl Syndrome is a rare genetic disease belonging to the group of ciliopathies, pathological conditions affecting the ciliary apparatus of cells. Hair cells are found in numerous body districts such as the eyes and kidneys, where they function as sensory receptors or elements of intercellular communication, respectively. In other cases, cilia are required for cell movement. Genetic mutations affecting the eyelashes involve, in Bardet Biedl Syndrome, serious alterations of cellular signaling during development, involving the impairment of sensory functions.
This panel is recommended for individuals with symptoms of vision loss, obesity, or intellectual disability, as well as those with a family history of Bardet-Biedl Syndrome. It could be particularly suitable for children with typical signs and symptoms of Bardet Biedl Syndrome, such as polydactyly/syndactyly, genitourinary malformations, and nephropathy.
The analysis takes into consideration the mutation of germline DNA, it investigates SNP and Indel mutations up to 150 bp.
Available in less than 24 hours

Based on Whole Genome Sequencing

More than 25 genes analyzed

Investigates SNP and Indel mutations up to 150 bp
List of main conditions:
Bardet Biedl Syndrome

Nephronophthisis

Senior-Loken Syndrome
See more about the product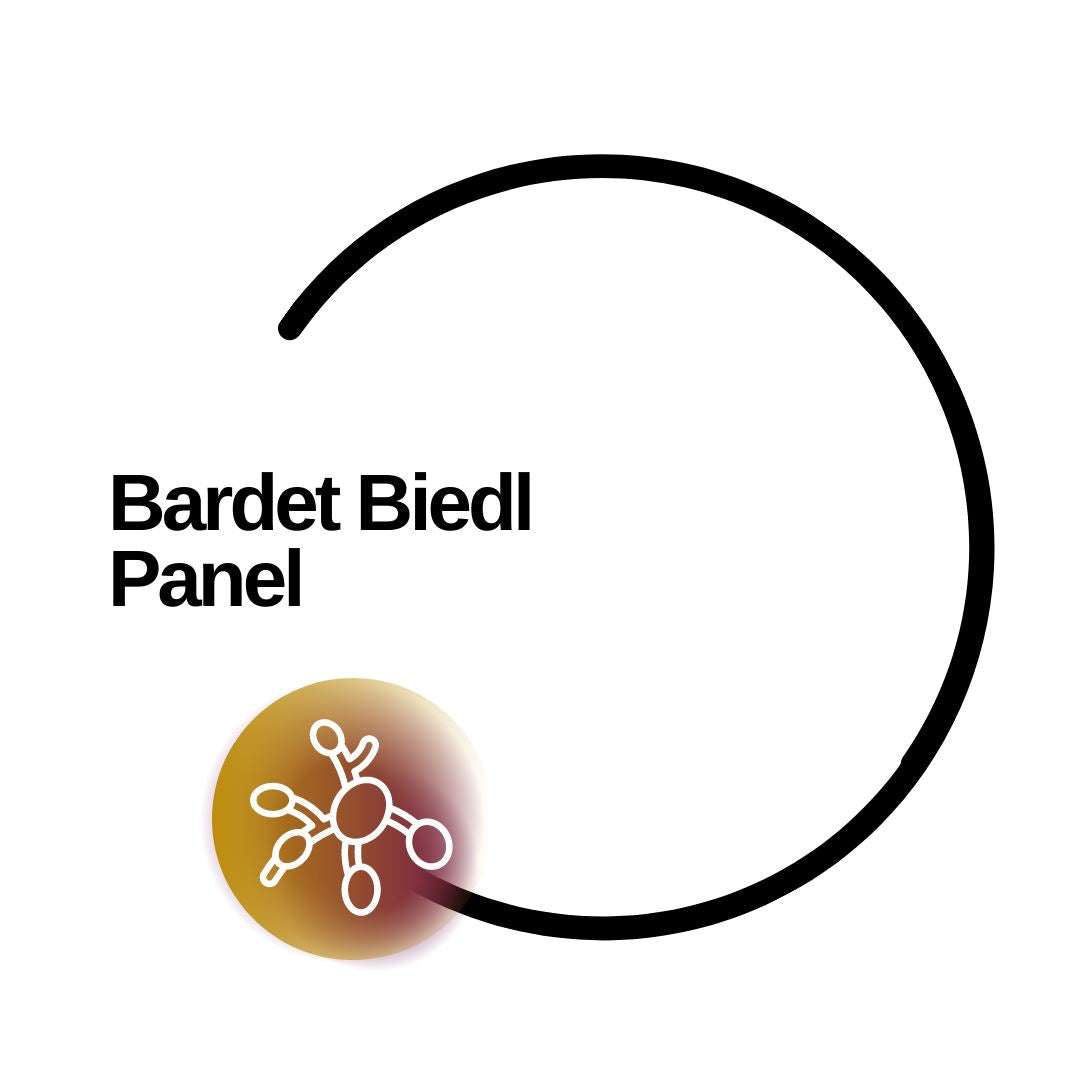 This product is only meant for customers who already purchased a MyGenome Test