Regular price
Sale price
$29.00 USD
Unit price
per
Sale
Sold out
This product is only meant for customers who already purchased a MyGenome Test
Distal myopathies are a group of progressive conditions that mainly affect the distal voluntary muscles (upper, lower limbs or both, feet, hands), causing weakness and atrophy. The onset generally occurs in childhood, but can also occur in adulthood, giving rise to a variety of clinical manifestations. Distal myopathies fall into the group of dystrophies. The test is therefore useful in the diagnosis of these conditions and inform medical management and support for affected individuals and their families.
Individuals who present signs and symptoms of Distal Myopathies in childhood or adulthood, typically motor deficits/muscle weakness and atrophy affecting the distal muscles, or for those who have a positive family history for this group of degenerative conditions.
The analysis takes into consideration the mutation of germline DNA, it investigates SNP and Indel mutations up to 150 bp.
Available in less than 24 hours

Based on Whole Genome Sequencing

25 genes analyzed

Investigates SNP and Indel mutations up to 150 bp
List of main conditions:
Congenital Myopathy 5 With Cardiomyopathy

Myopathy, Myofibrillar

Miyoshi Muscular Dystrophy
Learn More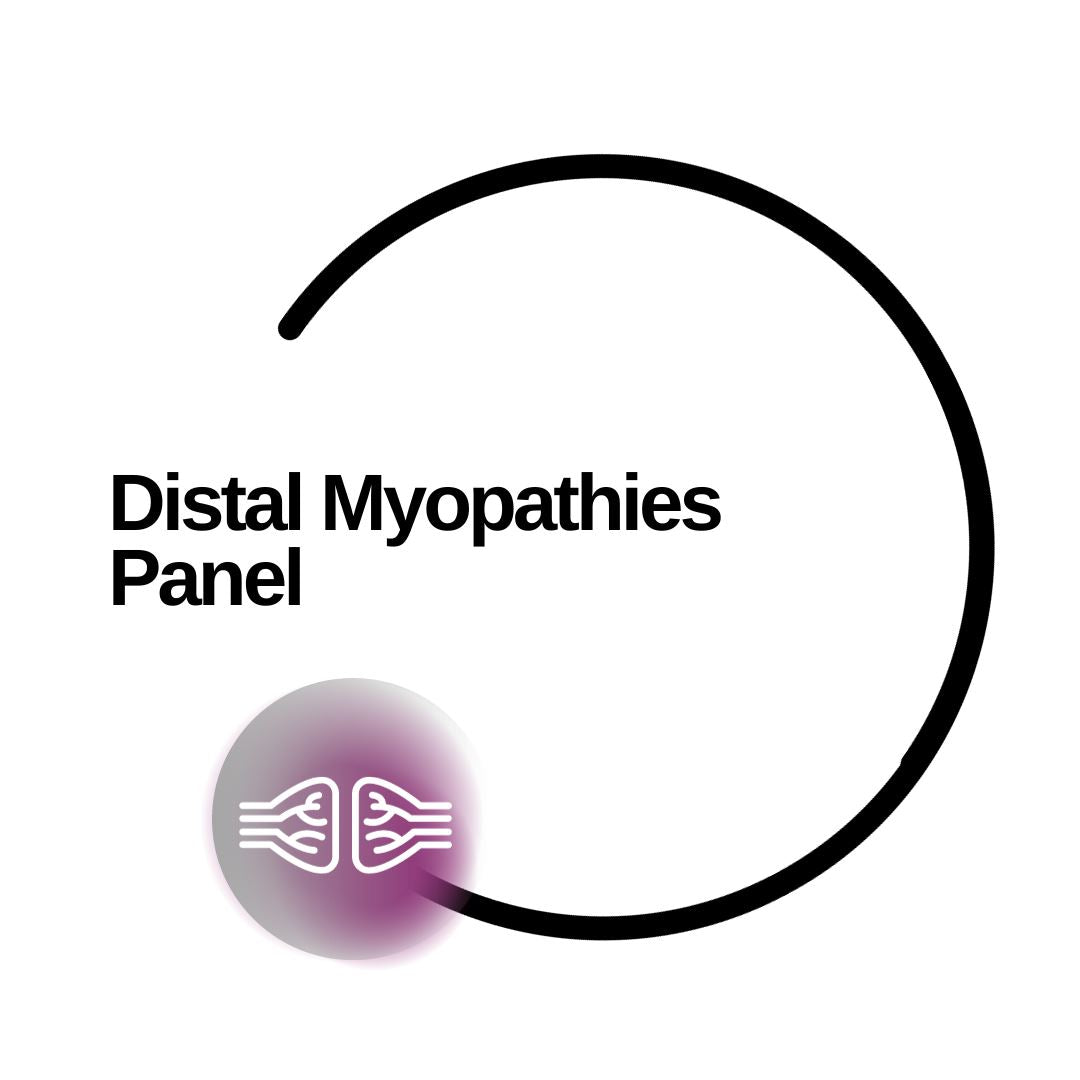 This product is only meant for customers who already purchased a MyGenome Test