Regular price
Sale price
$29.00 USD
Unit price
per
Sale
Sold out
This product is only meant for customers who already purchased a MyGenome Test
Hereditary Amyloidosis is a group of rare and systemic medical conditions characterized by the pathological tissue accumulation of unsoluble protein fibrils called amyloids. There are different types of Hereditary Amyloidosis, which differ in the underlying genetic defect and in the tissue most affected by this deposit, which tends to interfere with organ functions. It is possible to make a first important distinction between Non-ATTR hereditary amyloidosis and Hereditary Transthyretin-related amyloidosis, in turn determined by dozens of different genetic mutations.
This test supports the diagnosis of Hereditary Amyloidosis in subjects with a positive family history of the disease and/or with symptoms attributable to it, which tend to present in adulthood in form of neuropathies, cardiac disorders and kidney diseases.
The analysis takes into consideration the mutation of germline DNA, it investigates SNP and Indel mutations up to 150 bp.
Available in less than 24 hours

Based on Whole Genome Sequencing

19 genes analyzed

Investigates SNP and Indel mutations up to 150 bp
List of main conditions:
Amyloidosis, Familial Visceral

Amyloidosis, Finnish Type

Primary Cutaneous Amyloidosis
Learn More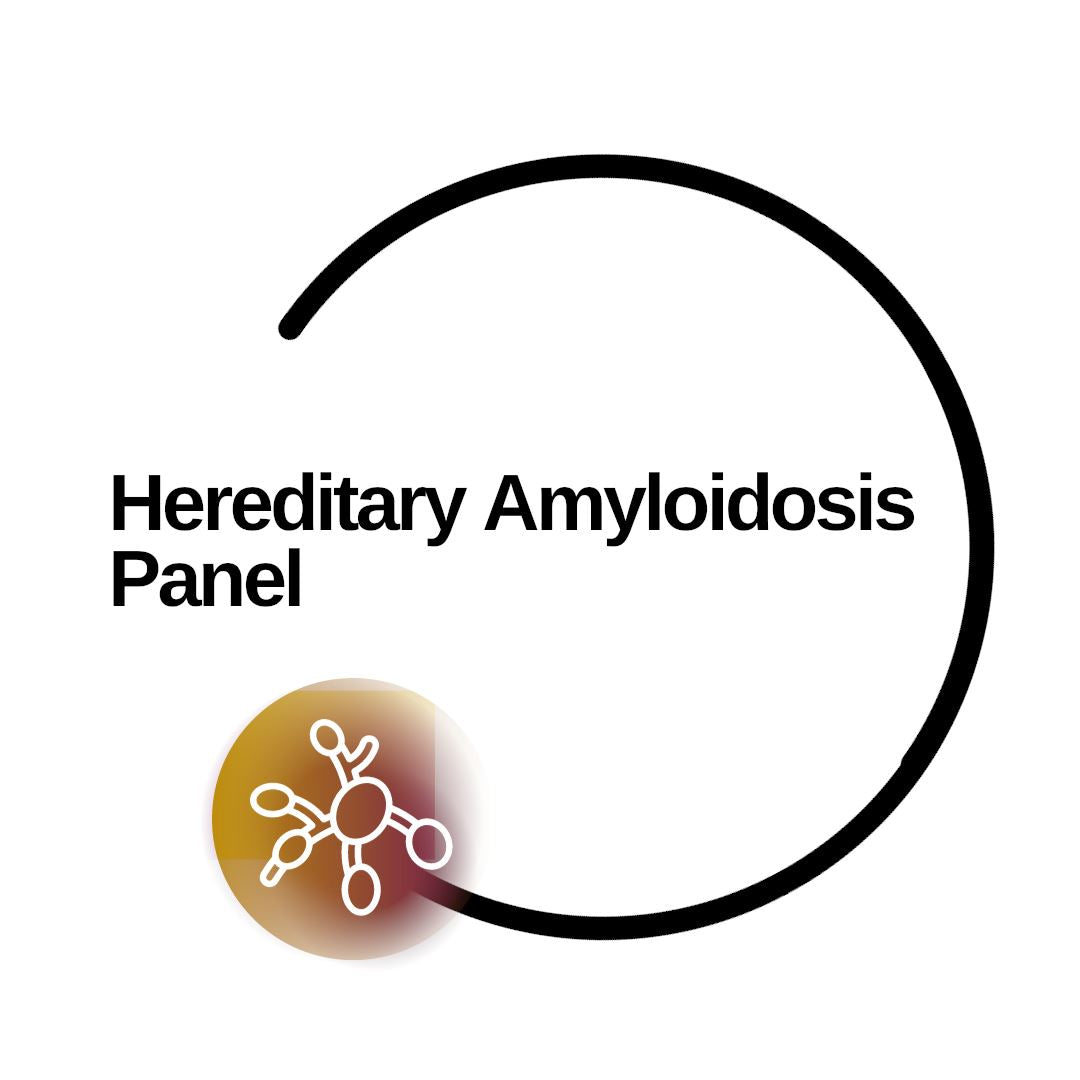 This product is only meant for customers who already purchased a MyGenome Test