Regular price
Sale price
$29.00 USD
Unit price
per
Sale
Sold out
This product is only meant for customers who already purchased a MyGenome Test
This panel analyzes the main genes responsible for the onset of Hereditary Myopathies, a heterogeneous set of conditions that affect muscle tissue causing weakness and hypotonia. These symptoms may also be associated with histological and structural alterations. The test is therefore useful in the diagnosis of these conditions and inform medical management and support for affected individuals and their families.
Individuals who present signs and symptoms of Hereditary Myopathies typically in childhood or adulthood or for those who have a positive family history for this group of hereditary conditions.
The analysis takes into consideration the mutation of germline DNA, it investigates SNP and Indel mutations up to 150 bp.
Available in less than 24 hours

Based on Whole Genome Sequencing

More than 150 genes analyzed

Investigates SNP and Indel mutations up to 150 bp
List of main conditions:
Muscular Dystrophy, Congenital, With Or Without Seizures

Muscular Dystrophy-Dystroglycanopathy

Nonaka Myopathy
Learn More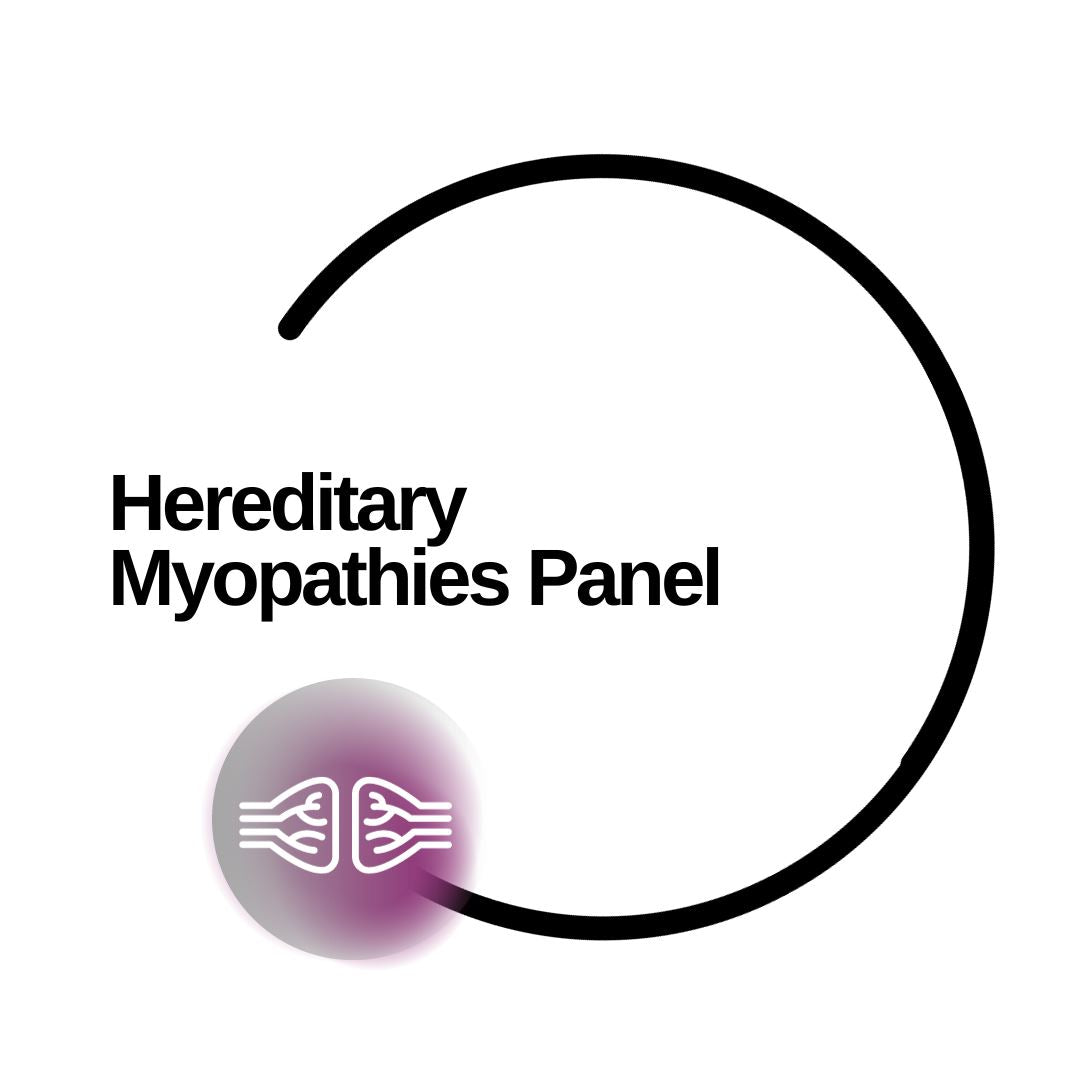 This product is only meant for customers who already purchased a MyGenome Test