Regular price
Sale price
$29.00 USD
Unit price
per
Sale
Sold out
This product is only meant for customers who already purchased a MyGenome Test
Tyrosinemia is a congenital metabolic disorder in which the amino acid tyrosine is not broken down properly, accumulating in the tissues. This accumulation damages organs, leading to possible respiratory, renal and hepatic failure, as well as neurological manifestations. The three genes involved are responsible, respectively, for the three types of tyrosinemia, where type 1 is the most severe form, while type 3 is the rarest form.
This test supports the diagnosis of congenital tyrosinemia, in subjects who present the signs and symptoms of the pathology or who have affected family members.
The analysis takes into consideration the mutation of germline DNA, it investigates SNP and Indel mutations up to 150 bp.
Available in less than 24 hours

Based on Whole Genome Sequencing

3 genes analyzed

Investigates SNP and Indel mutations up to 150 bp
List of main conditions:
Tyrosinemia, Type I

Tyrosinemia, Type II

Tyrosinemia, Type III
Learn More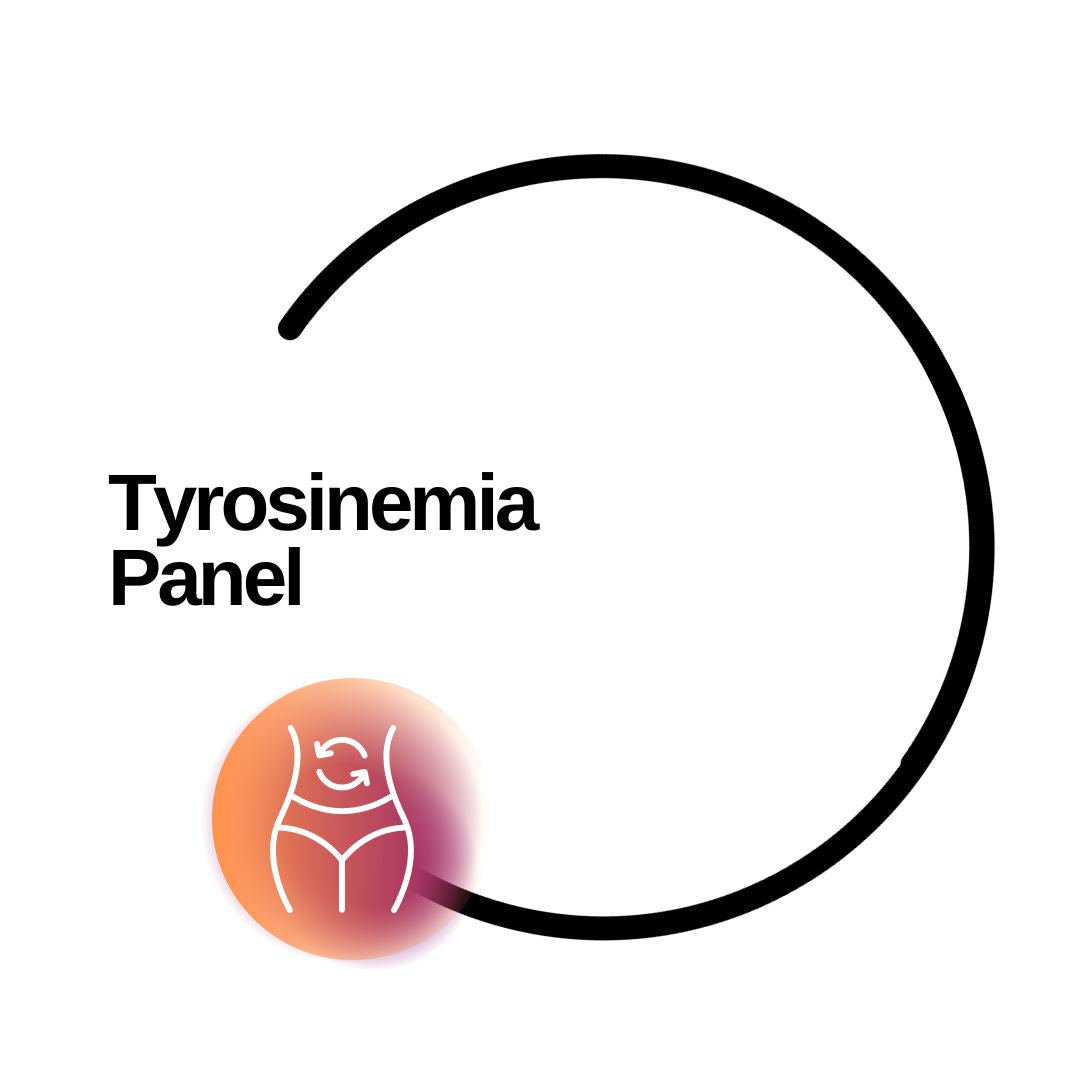 This product is only meant for customers who already purchased a MyGenome Test