Regular price
Sale price
$29.00 USD
Unit price
per
Sale
Sold out
This product is only meant for customers who already purchased a MyGenome Test
The interaction between genetics and environment can influence the susceptibility to the development or progression of asthma, a pathological condition affecting the respiratory system, which often occurs in association with other signs of ""atopy"". The term atopy, or IgE Responsiveness, is the tendency to develop hypersensitivity reactions, characterized by eczemic and allergic manifestations in the form of rhinitis and asthma. At the basis of this there may be predisposing gene mutations. Genetic testing, by identifying mutations in related genes, can provide important information on an individual's risk of developing this type of respiratory disease.
This panel is indicated for subjects with IgE-mediated allergic manifestations, for example showing signs of atopic dermatitis, rhinitis or allergic asthma. Knowing your level of risk with respect to the possibility of developing asthma can support the choice of the most appropriate therapeutic interventions.
The analysis takes into consideration the mutation of germline DNA, it investigates SNP and Indel mutations up to 150 bp.
Available in less than 24 hours

Based on Whole Genome Sequencing

More than 20 genes analyzed

Investigates SNP and Indel mutations up to 150 bp
List of main conditions:
Asthma

Allergic Rhinitis

Autosomal recessive hyper IgE syndrome
Learn More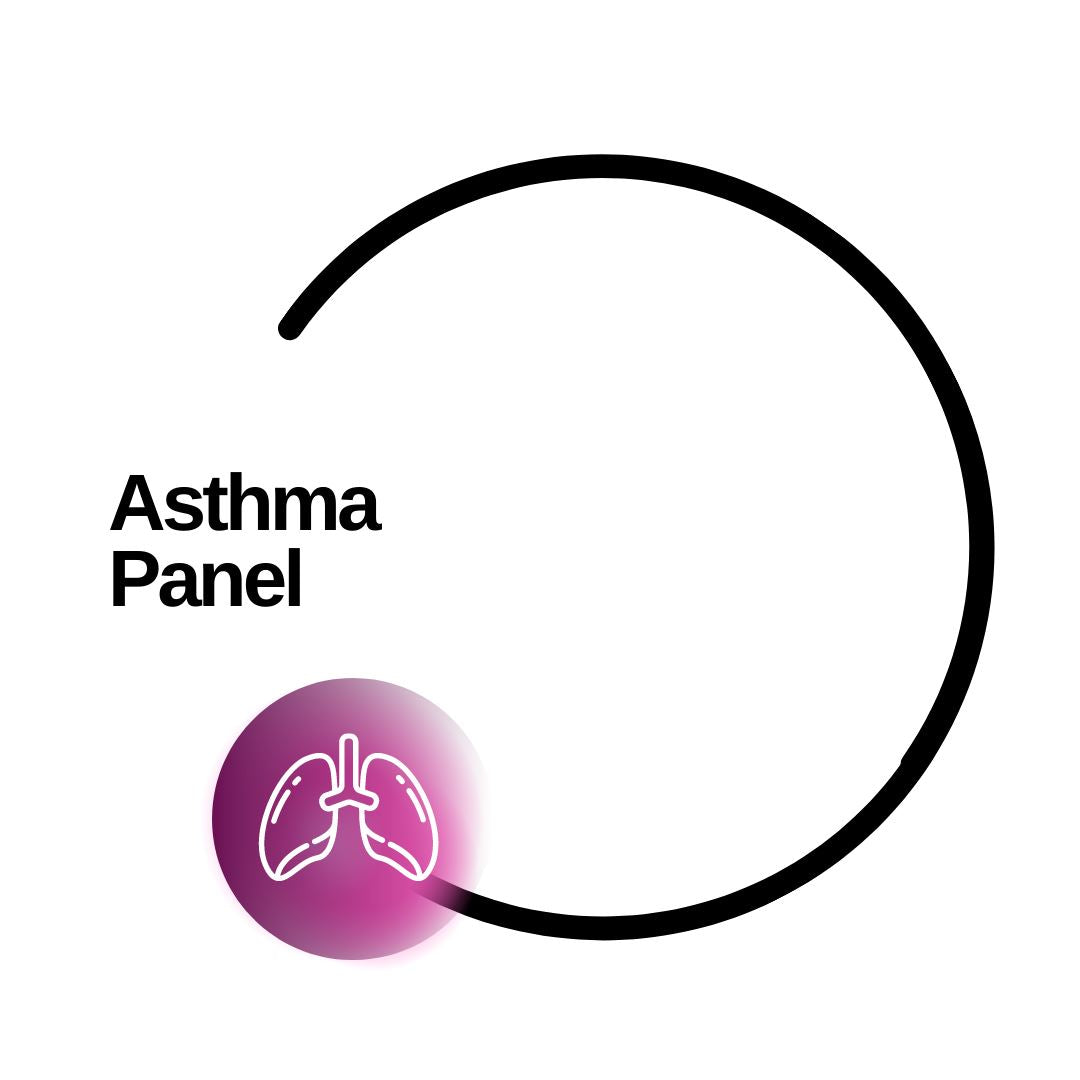 This product is only meant for customers who already purchased a MyGenome Test